Are Demi Lovato and One Directon's Niall Horan a couple?! (VIDEO)
Um, new couple alert! Did you know that Demi Lovato and One Direction's Niall Horan reportedly shared an intimate dinner after the MTV Video Music Awards last week? According to E! Online, the couple were spotted at Harry Morton's Pink Taco Century City and a source said that they shared appetizers in what looked like a quiet and intimate date. Are they dating, though? The X Factor judge sits down with L.A. Reid to give E! the scoop on what exactly is going on…
Read more ¿Que Mas? 'The Voice' premiere: Latino singers rock the blind auditions! (VIDEO)

To me, she's OBVIOUSLY dating him and just playing really, really coy. She says that "Niall's my friend" and that she's "just focusing on my work right now" and isn't dating her "good friend," but she doesn't sound all that convincing to me. I can understand why she doesn't want to jump the gun after her previous heartbreak but, come on, the two blonds would make SUCH an adorable couple!
Want more Latin Hollywood news? Come "like" our Facebook page!
Demi and famed producer L.A. Reid also discuss who may be her fellow judges in the upcoming season of The X Factor. Out of the list of Khloe Kardashian Odom, Mario Lopez, Chrissy Teigen, Kevin Jonas, Corbin Bleu, and Kevin McHale, Demi admits she's got "two favorites on that list." So who will it be? Watch the video, below, for the full interview--and to hear Demi denying romance rumors.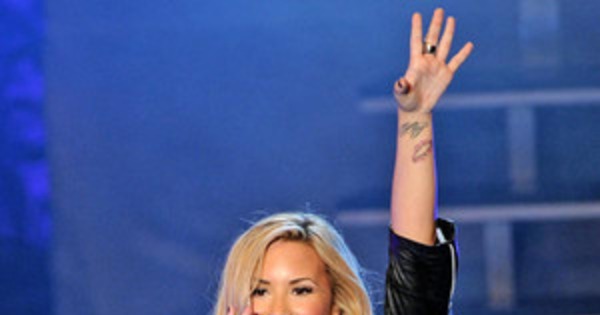 E! Online - Demi Talks One Direction's Niall
Do you think Demi Lovato and Niall Horan are dating? Share with us in the comments below!
Images via Splash News, Getty Images